Who is John Galt?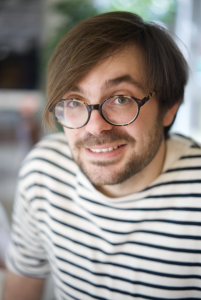 Father, engaged entrepreneur, gooder, philosopher, grown up in the 90s. I still know analog and live digital. My goal is to connect the best of both and create a better life for everyone.
Do it or don't. There is no try.
At the moment I am working as a Consulting Director at agorate.
Connect with me on LinkedIn – it's usually up to date. 
My specialties can be found in B2B marketing, subscriptions, digital transformation and brand/ business strategy, customer engagement as well as employer branding and AI. 
---
Among the clients I worked for in the past there are: ​
ABUS · ADI · Akasol · Aldi · Allgeier Experts · Anwaltsauskunft · AOK · APM · Becton Dickinson · BMWK · Boeringer Ingelheim · bofrost* · Berlitz · Bosch Batteries · Bosch Rexroth · Capgemini · Coca-Cola · Continental · Corteva · DB – CRM · DB · DGK · Deutsche Bank · Deutsche Hospitality · Deutsche Post DHL · DiaSys · Digitalstadt Darmstadt · DuPont · Edeka · Agaplesion Elisabethenstift · ESA · Esymix · Faix · FAZ · FM Global · Ford Commercial Vehicles · Gazprom · Getrag · Goebel Darmstadt · Hankook · Haushahn · IBM · Ikea · INN App · IQOS · iVents · Kesselheld · Laufenn · LEGO Group · LeoPharma · Linklaters · Loop5 · Lufthansa · MAHLE · MAHLE Aftermarket · Marschall Versand · Matrix42 · McDonald's · Merck · MKM Eventtechnik · NABU · Nemak · NeoNail · Nescafé · Nestlé · Nespresso · Optifast · OTIS · PenguinRandomhouse · PharmaLex · PMG · PMI · PWC · REA Card · REA Jet · REWE · Rolls Royce Power Systems · Rowe · RS-Components · Saint Gobain Building Distribution Deutschland · Salzgitter Mannesmann Stahlhandel · Samsung · Schindler Elevators · Siemens Healthineers · Soundbad · St. Galler Kanonalbank · Stadt Darmstadt · Steigenberger Hotel Group · techem · Telespazio VEGA · The great wanderer productions· ThyssenKrupp · Topcart · TUI · Uniklinik Frankfurt am Main · xarvio – digital Farming · Zufall Logistics Group
---
Check out the blog for recent works.
---
If I should give a rough description of myself:
Science. History. Marketing. Management. Power. Politics. Physics. Communication. Psychology. Events. Music. Movies. Theatre. Arts. Illustrations. Strategy. Animation. Motivation. Moral. Analytics. Web. Digital. Analog. Research. Tomorrow. Trends. Planning. Advertisement. Golden 20s. 60s. Kid of the 90s. Millennials. Digital Native. Video Tape. Star Trek. Star Wars. O.C. California. Google. Duden. Wikipedia. Kottler. Honesty. Fidelity. Doer. Family. Open Air Festivals. Electronic Music. Rock. Construction. Architecture. Design. Style. Amazon. Cloths. Red Bull. Coke. Illegal. Ikea. Father. Girlfriend. Lovely Daughter. Freaky Son. Education. School. Not my Stuff. Dylan Moran. English. German. French. European. Rolling Stone. It's toasted. Ingenuity. Think. Create. Exhale. More than expected. Dream Big. Start Small. Alibaba. Ayn Rand. Fabian. Ecole Superieure de Commerce et Management. London Metropolitain Business School. Institut für Marketing und Kommunikation. Neuromerchandisinggroup. Soundbad. Cheil. Samsung. Gerasch Communication. La Mina. Ogilvy. PlanNet. ServicePlanGroup. Apple. MacBook. Apps. Lead. Vision. Smile. Online. Connect. Future. Mathematics. Business. Risk Management. AI. Data. Swimming. Chess. Golf. Wake Boarding. Green Planet. Space. Steve Jobs. John Galt. Don Draper. Testify. Evolution. Momentum. Philosophy. Ideas. Ideals. Dandy. Retro. Awake.
---
Also I always have to give a big thanks to my network:
Luceena
doremi 
Soundbad